PRO+
Dimming has always been on issue since the introduction of LED bulbs.
This /ist on the next poge includes only dimmers that have been tested by Marino Cristo/. Obviously there are many other compatible dimmers on the market, but this is sure/y on usefu/ and quite comprehensive document.
PRO+ GU I O lamps are made to work with trailing edge (reverse phase) and leading edge (forward phase) phase cut dimmers.
However, the use of /eading edge dimmers is not recommended, as the lamps may emit a low leve/ of audib/e noise when used with some /eading edge dimmers. There might be a minimum wattage /o ad on the dimmer. lf this minimum /o ad is not met, there might be compatibility issues. We recommend to use a 5.0 de - rating factor for halogen/incandescent dimmers loaded with our 230V LED lamps. For ex ampie fora 500W dimmer it would mean 500/5 = I 00W of LED, so on estimated maximum of 14 lamps 6.BW LED lamps.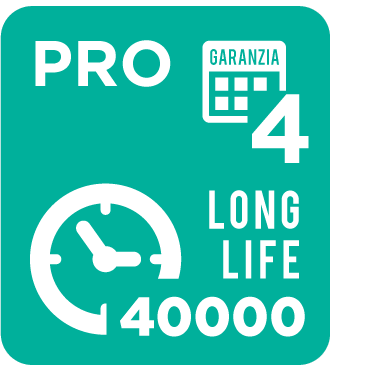 PRO
LED bulbs characterized by advanced technology solutions applied. This series allows applications where prolonged use is required and where long life is very important. They are suitable for relamping professional fittings, be them halogen or fluorescent; available in different colour temperatures, all with an excellent colour rendering index. Files for lighting engineering calculations are available in order to properly evaluate the lighting level of a given area.
4 years warranty.
STD
It's a range which offers an excellent compromise in terms of performance and costs. It's suitable for both residential and professional lighting. A range of products where any lighting requirement can be satisfied.
3 years warranty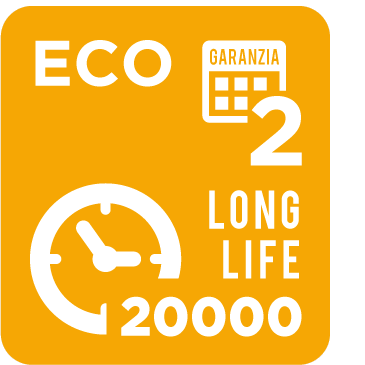 ECO
It's the widest range for the consumer market and thanks to an interesting entry level price it offers an extensive choice of bulbs for home or other areas where re-lamping is required. SMD, COB or FILAMENT LED technology are all available to meet any customer's request.
2 years warranty